Length:
2 Days
5G Location-Based Services Training, 5G Geo-Information Engineering
5G Location-Based Services Training is a 2-day training cover 5G Location-Based Services (LBS) and 5G Geo-Information Engineering topics.
5G Location-Based Services (LBS) are the delivery of data and information services where the content of those services is tailored to the current location and context of a 5G mobile user, an IoT device or an autonomous vehicle.
Participants will learn about technologies for 5G mobile and cellular network localization. In principle, any signal propagating in a 5G wireless environment intrinsically conveys position-dependent information that can be exploited for localization. Participants will also learn about Geo-Information (GI) Engineering and 5G engineered solutions to use of geographical information and underpins applications such as LBS.
Such a position-dependent information can be extracted from measurements of signal metrics such as received signal strength (RSS), time-of-arrival (TOA), angle-of-arrival (AOA), phase, or combinations of them, depending on the radio technology. One or multiple receivers compute signal measurements with respect to one or multiple reference transmitters, and then infer the position by means of a localization algorithm.
Who Should Attend
This course is designed for engineers, software design engineers, analysts, managers, and employees with little or no 5G Location-Based Services or 5G Geo-Information Engineering topics experience. The course is also useful for those who have experience with 5G LBS and  Geo-Information Engineering but have never had any formal training.
What You Will Learn
An overview of mobile and cellular Location-Based Services (LBS)  standards by 3GPP
A summary of 5G LBS tools, applications and methods
How to implement 5G LBS and 5G Geo-Information Engineering
An overview of 5G LBS-capable systems
How to design a 5G LBS and 5G engineer Geo-Information application and installation
Course Agenda/Outline
Overview of Location-Based Services (LBS)
Concepts behind Geographical Information Systems (GIS)
GIS and Geo-Information Engineering
GNSS (Global Navigation Satellite System)
GNSS Satellites
LTE and 5G Location-Based Services
5G LBS Architecture
5G LBS Application
5G LBS Methods
Locating the 5G Subscribers
Positioning Technologies
Global Positioning System
Network-Based Positioning Technologies
Short Range Positioning Technologies
Hybrid Positioning Approaches
Modes of Communication in LBS
3GPP Standardization
Legal Issues
The Positioning Methods
Mobile-based:
Calculations and Signal Measurements
Terrestrial or/and Satellite Transmitters
Network-based Positioning
Location Servers
Signal Measurements
Classical Methods
A-GNSS (Assisted GNSS)
Trilateration
Time of arrival (ToA)
Time Difference of Arrival (TDoA)
Direction or Angle of Arrival (DoA or AoA)
Fingerprinting
Received Signal Strength (RSS)
Proximity
Cell-ID method
ECID (Enhanced Cell ID)
OTDOA (Observed Time Difference of Arrival)
Uplink time difference of arrival (UL-TDOA)
Other Positioning Methods Based on Power Measurements
5G and Need for Location Based Services
5G technology Positioning and Location Requirements
Key Usage Scenarios
eMBB, uRLLC, and mMTC
eMBB (enhanced Mobile Broadband) and higher frequencies
mmWaves
URLLC (Ultra Reliable Low Latency Communications) New Opportunities such as Autonomous Vehicle and Vehicle-to-Everything (V2X) Applications
mMTC (massive Machine Type Communications) and Developments of IoT Applications
Low Power Wide Area (LPWA) Communications
TDOA Measurements at BSs, eNodeB and gNB
Single-anchor Positioning with Massive mmWave Antenna Arrays
Localization Characteristics of the Uplink and Downlink Signals of 5G New Radio (NR) GNSS (e.g. BeiDou, Galileo, GLONASS, and GPS)
Terrestrial Beacon Systems (TBS)
5G D2D Architecture
Proximity-based Services (ProSe)
Non-3GPP Technologies for 5G Localization
Service Coverage of GNSSs in Indoor Environments
Indoor Localization Solutions in the last two decades
Acoustic, Infrared, Laser, Inertial, and Vision Technologies
Measurements of Specific Features of Radio Signals (e.g., TOA, RSSI, etc.)
Long-range IoT Applications
Smart City, Asset Tracking, Smart Metering, Smart Farming, and Smart Logistics
LoRa and Sigfox
Bluetooth, WLAN, RFID, and Sensors
Wi-Fi CERTIFIED Location™
Analyzing 5G Positioning and Use Cases
Mobile Broadband (MBB)
5G indoor Positioning
Vehicular to Everything (V2X)
5G Drone Localization
3GPP Evolution to 5G Positioning
5G new radio (NR)
Key Features of 5G NR Positioning
5G NR Enhanced Parameters for Positioning Accuracy Estimation
Angle of arrival (AOA) Measurements with NR
5G Architecture Supporting Positioning
SBA and Location Management Function (LMF)
Role of Mobility Management Function (AMF)
NR Positioning Protocol A (NRPPa)
LTE positioning protocol (LPP) via AMF
Positioning Reference Signal (NR PRS)
Sounding Reference Signal (SRS) for Positioning in the Uplink
The downlink Positioning Reference Signal (PRS)
gNBs and Transmit Resource Pairs (TRPs)
Beamforming, Multi-antenna in 5G Positioning
Beamforming and signal to noise ratio (SNR)
5G Round trip time (RTT) and Angle-based Positioning
Angle of Departure (AOD) based on the beam ID accessed by the UE
Course Material
Tonex Course Material
3GPP References
Course Book by Wiley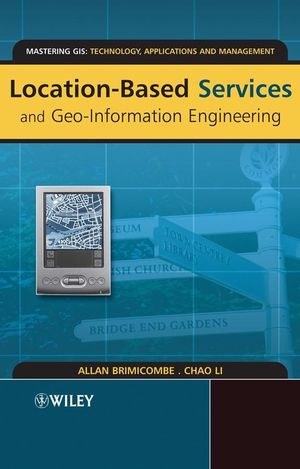 Request More Information
Please enter contact information followed by your questions, comments and/or request(s):
Request More Information